The act of planning is sometimes relaxing for people who enjoy organizing their schedules in advance, and what better plan to make than a vacation? Studies show that planning a trip in advance can boost your view of your social situation, economic means, and general well-being. While it is unlikely that you will be able to plan a trip in the very near future due to the COVID-19 pandemic, it is possible that travel will pick up again after summer or a little later. However, researchers suggest planning a vacation without setting an exact date right now could still lift your spirits during this time away from family and friends and your normal routine. Learn the best way to plan a vacation for your overall well-being!
Plan a Vacation for Your Well-Being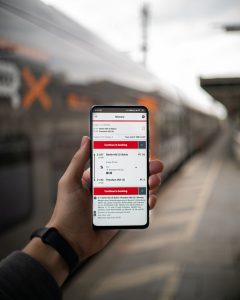 A Cornwall University study sought to prove that experiences are more beneficial for your mental health than material goods. The study discovered that "delayed gratitude, especially as it relates to travel, was more pleasurable than both immediate consumption and delayed consumption of material goods and services." The subjects who were awaiting a planned vacation were seemingly much happier and had a more positive outlook than those who were not. Knowing that good things are coming keeps us motivated to get up and go to work, push through the day, but rewarding ourselves in the end improves our overall well-being. Further, planning a trip is a great way to trigger your imagination. You normally plan to go somewhere you are somewhat familiar with, whether you have read about it or seen it on television. Beyond that, everything else is left to your imagination to create in your head until you can experience it in person.
Begin Planning
It may not seem like it, but right now is a great time to plan a trip because it will lift you out of the boredom of quarantine and you will be planning to help boost economies of places that rely heavily on tourism. Here are a few of the basic steps to help you plan a vacation for your well-being:
Decide where (and how) to travel – Have a destination goal in mind so you know how to modify your budget and itinerary accordingly. If you are having troubling settling on one destination, search multiple and check the recommendations. Also, refer to social media and close friends and family for suggestions. After that, settle on specifics about location and how you want to get there. Is it within driving distance or are you willing to pay for airfare?
Pick when you will travel – The when is just as important as where. The time you choose to fly could mean the difference between hundreds (even thousands) of dollars. Even if you're not flying, changes in the economy vastly affect gas prices and you do not want to be driving when gas is at high rates. We are currently experiencing a strange economy, but the best time to travel is usually when others aren't traveling. Airlines need passengers and tourist destinations want people to keep visiting them. Further, check when your destination has the best whether, and what time(s) is realistic for you to leave the city, state, or country.
Request vacation time – Give your work as much notice as you can that you will be away. If you can, try to plan around your busiest times at work so you aren't putting yourself or your company in a tight spot. If you are worried about requesting the time off, there are plenty of scripts you can follow to provide all the information your company needs and to ensure all your work is covered while you're gone.
Find flights that won't break the bank – if your destination is not within driving distance, you need to look into flights as soon as possible so you can find the best rates. Two of the most effective ways to find cheap flights are travel credit cards and repositioning with error fares. Travel credit cards explain themselves, gaining points on all your purchases towards a specific airline. Error fares, however, are tickets that are temporarily advertised at a much lower price than they should be. There are many sites who watch out for and then post these airline tickets for quick access. This might mean you have to leave from a different airport but you can find out how to navigate from different locations in no time.
Find quality boarding – If you are willing to look outside the box, hostels and Airbnb's are great places to stay on a budget. In many tourist destinations, hotels can be very expensive. However, if you prefer a hotel to somewhere less regulated there are plenty of sites to help you find good deals. i-escape.com and Hotels.com are two established websites for booking hotel deals.
Alert your credit card companies – The last thing you want is to arrive at the destination of your dreams and try to slide your card for a nice meal or some great finds and be DECLINED. Credit card companies do not like to see transactions from places other than where you live or work. Give them a heads-up when you are planning a vacation so they know where you'll be and where your card might be used. Keep in mind, the credit card companies can't always keep track of these things so they may still decline a transaction from somewhere abroad by mistake. Have back up cards AND cash in case of an emergency.
Save in advance – Earn and save money for your travels, putting that money in a separate account so it doesn't get used while you are planning and before you leave. You can open a sub-account with your bank to keep track of and collect a small amount of interest on the money you save.
Agent Materials
Agents, at Empower we value your success. Give us a call if you have any questions 888-539-1633.
Quick Links:
• Contracting Portal
• Check out Events
• Get Customized Marketing Materials