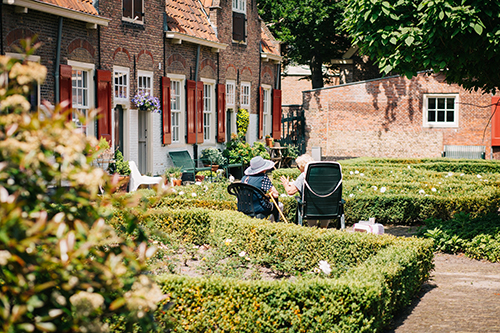 If your clients are approaching 65 years old, this is a great time for them to start familiarizing themselves with Medicare terminology and its many (ever-changing) features. As most of us are aware, Original Medicare is a federal health insurance program available to anyone turning 65. It consists of two parts:
Part A (hospital insurance) covers inpatient hospital care, skilled nursing facility, hospice, lab tests, surgery, and home health care.
Part B (Medical Insurance) covers doctor appointments, outpatient services, medical equipment, home health care, and some preventative services.
Many people are not aware, however, that Medicare Part A and B do NOT cover drug prescriptions, dental, vision, hearing, or long-term care. This is where Medicare Supplements come in, also known as a Medigap plan. Medicare Supplement plans are sold by a private insurance company. They help to fill the gaps in Original Medicare coverage.
How to get a Medicare Supplement discount
When clients start getting quotes for Medigap plans, they might hear agents use the term "household discount" and be confused. A Medigap Household Discount is a common way insurance companies discount their plans by giving a percentage off monthly premiums for meeting certain household criteria. Each insurance company's discount and eligibility are different. It also varies by state, so contact your product specialist at Empower Brokerage to get more details about the carriers you are contracted with. Here are a few examples of carrier household discounts for the state of Texas:
Cigna offers a 7% household discount for two individuals living in the same house (for at least a year) and who are both enrolled in a Cigna Medicare Supplement plan. Individuals do not need to be related to apply for the discount.
Aetna Accendo Medicare Supplement offers a 14% household discount if you live with anyone over the age of 18 for at least a year. This individual does not have to be related or have any associated health coverage through Aetna.
Mutual of Omaha Medicare Supplement offers a 12% household discount if you live with someone of ANY age (including children) for at least a year. No relation required.
From an Insurance Company's perspective, the idea behind Medigap Household Discounts is that older adults who live alone are likely to have more insurance claims than those who live with someone. By rewarding people who choose to live with someone, the company saves money in the long run. Results from a study in the British Journal of General Practice support this notion that living alone in later life is seen as a potential health risk. "Older adults living alone are more likely to report poor health and vision, difficulties with basic activities of daily living (ADLs), worse memory and mood, lower physical activity, poorer diet, worsening function, risk of social isolation, hazardous alcohol use, having no emergency carer and multiple falls in the previous 12 months," the study reports.
These health risks should be considered when making the decision to age in place alone. There are significant advantages to sharing housing as an older adult. Having a roommate saves money on shared expenses, like rent, groceries, utilities, transportation, including saving money on health insurance, like the household discount, for example. Furthermore, having a roommate can provide valuable companionship and help stave off feelings of isolation and loneliness common with seniors living alone.
Agents
The table below compares Original Medicare with a Medigap vs Medicare Advantage and can help with Understanding Medicare Advantage Plans. It's a good resource to have when talking to your clients about the differences. Remember there are several different kinds of plans.
Empower Brokerage is dedicated to helping you educate your clients on the insurance they need to get the most out of life. Whether it's through webinar training, one-on-one calls, seminars, or marketing plans. We want you to be successful. Give us a call if you have any questions 888-539-1633.
Quick Links:
• Contracting Portal
• Check out Events
• Get Customized Marketing Materials