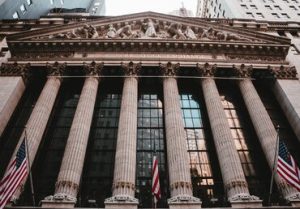 Texas taking over Wall Street? Governor Greg Abbott confirmed earlier this week that he has held talks with NASDAQ about moving their data center from New Jersey to the DFW area.  This would be a historical move in the financial industry, as the Dow Jones, NASDAQ, and S&P 500 are all located in New York City.
According to Abbott, NASDAQ is looking at moving its electronic trading systems located in New Jersey to the area in an effort to flee the high taxes in the North East region.
The New York Stock Exchange, which houses 87 employees in the state of Texas, is intrigued by the proposition provided by Abbott to power its electronic database with renewable energy from wind farms in the state, according to an article in the Dallas Morning News. The motivation for the NASDAQ to hold talks with other states is due to New Jersey's proposal to implement a quarter-cent tax on every transaction for financial firms that handle more than 100,000 transactions a year.
Dallas-Fort Worth is home to one of the United States' biggest data center hubs, as Facebook and Google have already made moves into the area to store their data.
Facebook is located in the Alliance area just north of Fort Worth, while Google is constructing its facility in the city of Midlothian in Ellis county.
The move of big tech companies to the DFW area is becoming more of a trend as the home states of those companies make it more and more expensive every year to operate in. Silicon Valley houses both Facebook and Google headquarters, a region of northern California which has some of the priciest real estate in the nation. Apple also moved a portion of its database operations in Austin.
With NASDAQ considering a move to Texas, this could pave the way for more financial institutions to put down roots in the south and bring more business to DFW and the surrounding areas. If the proposed tax in New Jersey is approved, look for a mass exodus from the New York metropolitan area to Dallas-Fort Worth from some of the nation's biggest financial players.
We hope this information on Texas Taking over Wall Street is helpful to you.
Empower Brokerage is dedicated to helping you educate your clients on the insurance they need and staying on top of their health. Whether it's through webinar training, one-on-one calls, seminars, or marketing plans. We want you to be successful. Give us a call if you have any questions at 888-539-1633.
Quick Links:
• Get Customized Marketing Materials
Jeffrey is a graduate from the University of North Texas and joined the Empower Brokerage marketing team in 2020. He is the social media manager for empower brokerage, in addition to writing blogs and doing various campaigns. LinkedIn profile