Life Summit – Day One
On Wednesday and Thursday, February 5th and 6th, Empower Brokerage hosted our annual Life Summit. The goal of our life summit is to provide more education for those agents that attended. Throughout the meeting, we had various carrier reps and speakers present. This includes everything from product-specific training to compliance-related questions and training. On Wednesday, February 5th, Empower Brokerage welcomed everyone to the summit. By the end of the summit, the agents were ready to relax and have some fun. Empower hosted a dinner at RedRock Canyon Grill in Southlake, Texas. After the dinner, Empower provided transportation to the evening entertainment. Which, for this summit was the rodeo. At the end of the rodeo, the agents were ready to get back to the hotel to enjoy some much-deserved rest and preparation for Thursday's speakers.
What did the Agents Learn?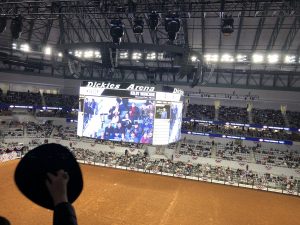 Our agenda was fairly tight, we had some of the following presenters at our meeting on Wednesday.
Enrique Torres – Empower's Life and Financial Manager
Rodney Culp – Empower's CEO
Chris Jarvis – Guest Speaker
Steve Walther – Alliance Group's National Training Director
David Gilmore – National Life Group's V.P. Independent Dist.
DeWayne Long – Empower's National Sales Director
Ronnie Russel – American National Life Insurance Companies  National Sales Manager.
These speakers were incredible and provided agents with the most amount of information possible. Allowing our agents to better serve their client's needs. Empower has such a big emphasis on training, and preparing agents to properly deal and assist with any client needs. We put on these meetings in the hopes that it helps provide a wider range of products for an agent, allowing our agents to provide a more personalized touch to their client's needs.
How do these summits help my clients?
These summits help your clients directly. As an agent, you will get the material you need to better assist your clients and make a meaningful impact on their lives. Hopefully changing them for the better. The training mentioned above helps to prepare you to sell in a variety of situations. Allowing you the innate ability to understand your client's needs and anticipate any issues they may have,
How Do I Get Invited to these Summits?
One of the best ways to get invited is through your Regional Sales Manager. These individuals have the ability to suggest which agents attend the meeting. Not every agent can come unfortunately, we try and fit as many agents as we can into our training room. If you were not able to attend the meetings we will have recordings posted on our website. Log into your Empower account to view the recordings. Keep in mind that we try our best to get as many agents in these meetings as possible. We will invite you, so please refrain from calling in to request an invitation.
We host these invite-only summits twice a year – one for Life Insurance and one for Medicare. Our goal is to prepare our agents to help their client's needs.
Agents
Empower Brokerage is dedicated to helping you educate your clients on the insurance they need to get the most out of life. Whether it's through webinar training, one-on-one calls, seminars, or marketing plans. We want you to be successful. Give us a call if you have any questions 888-539-1633.
Quick Links:
• Contracting Portal
• Check out Events
• Get Customized Marketing Materials