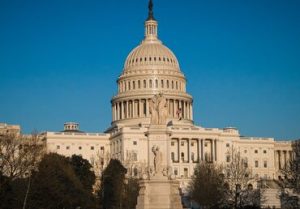 On Thursday, President Joe Biden signed the $1.9 trillion American Rescue Plan into law, which includes stimulus checks up to $1,400 for approximately 159 million households in the United States.
Individuals could be receiving their stimulus payments as soon as la weekend and will be distributed throughout the next several weeks. The payments will be $1,400 for individuals, or $2,800 per married couple and $1,400 per dependent in the household. This stimulus payment will also be based on income. Individuals who earn $75,000 a year in income, or $150,000 per married couple will receive the full $1,400. Anyone who earns above $80,000 per year will not receive the stimulus payment, but your status will not change. If you received your payment last time, you will receive it this time.
However, these payments will be subject to garnishments. People who have unpaid debts will be at risk of having their stimulus check used to pay off those debts, excluding unpaid child support payments or tax debts. Lawmakers put budget reconciliation in the relief package, which in turn diminished their ability to prevent the garnishment clause. If you are not eligible for the relief payment this year, you will be able to claim it on your 2021 taxes when you file.
the third round of stimulus checks has been in talks for months, finally coming to fruition on March 11, the unofficial one year anniversary of the pandemic in the United States. The payments will help those in need during some of the toughest times America has seen. People who have direct deposit set up with the IRS will receive the payments first before checks are mailed out.
The COVID-19 Pandemic looks to be on its final downturn as cases and hospitalizations are down across the globe. This could be the final stimulus payment made to Americans during the Pandemic, as Biden stated that July 4 is his benchmark day for a somewhat return to normal life in the states. Earlier this week, he also instructed all 50 states to make the COVID-19 vaccine available to all adults by May 1. With these vaccine initiatives in place, there is a national hope that the worst of the pandemic is behind us.
Agents
We hope this information on the American Rescue Plan is helpful to you.
Empower Brokerage is dedicated to helping you educate your clients on the insurance they need and staying on top of their health. Whether it's through webinar training, one-on-one calls, seminars, or marketing plans. We want you to be successful. Give us a call if you have any questions 888-539-1633.
Quick Links:
Jeffrey is a graduate from the University of North Texas and joined the Empower Brokerage marketing team in 2020. He is the social media manager for empower brokerage, in addition to writing blogs and doing various campaigns. LinkedIn profile