The newest medical crisis: losing transplant organs in transit. Without proper monitoring, transplant organs are being lost or delayed at a high rate. Besides needing a surgery date for transplants, doctors really need the organs properly preserved. Often times, when organs are delayed in transit, they're no longer usable. For this reason, doctors often have to discard much-needed donated organs.
How Are We Losing Transplant Organs in Transit?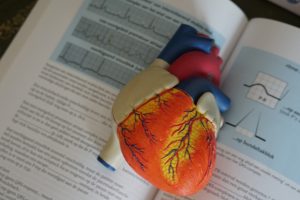 Between 2014 and 2019, almost 170 organs couldn't be used for transplant due to transportation issues. Hearts are the most precious cargo, surgeons normally go to the hospitals to personally collect the vulnerable organ. However, organs that travel commercial are at a higher risk. On planes, these organs can miss connecting flights or can get lost like regular luggage. While they should be tracked using a GPS system, they're only tagged and then monitored by phone and documentation upon reaching new locations. Surgeons complain that logistics keep them from performing the necessary transplants that could save lives. Without a national system to transfer organs, it's seemingly impossible to get them to distant patients in need. Using nonprofit organizations (UNOS) to monitor surgeries to remove donated organs, these nonprofits are then in charge of packaging and shipping these precious items.
From There…
Once these nonprofits ship them off, it becomes the airline's responsibility. However, these second-party companies aren't responsible for any lost or damaged goods. This is not to say there are no concerns with the system. Officials dealing with transplants have been trying to reconfigure the process for years. Nearly 9 people died each day while waiting for a new kidney last year. That doesn't include the many others who died waiting for other organ transplants. Waiting patients may expect a new organ to be on its way, and then never know what happened to it when it fails to arrive. Finding a match is such a relief for patients in need, but it doesn't always come to fruition. The packaging is clearly labeled, but not even HRSA monitors the transportation of transplants. Transplant organizations worldwide intend to come together to create better solutions to these issues until all transplants safely reach their destinations.
Got Insurance Questions?
Empower Brokerage wants to help you understand what coverage you need and how to save money at the same time. We want to help you stay on top of your health.
CALL US at (844) 410-1320
Get affordable health insurance quotes by clicking here.
See our other websites: