You Can Expect:
A thoughtful evaluation of your needs.
A fast quote, across multiple insurance companies.
A recommendation, based on experience.
S
ave

money…

Protect

your family
I can help.

Many people don't know who to trust, so they turn to a big name on a television advertisement.
While this may be fine for assuring credibility, keep in mind that those advertisements cost big money
to go with their big name.
Often, I'm able to save clients significant amounts of money, by choosing a highly-rated company that doesn't spend the extra money on advertising, and can offer you the savings.
Lower Premiums

for the

Good Coverage

…
That's my goal for you!
William Bronson is a Fort Worth, Texas agent dedicated to helping consumers find the best way to accumulate retirement funds, in a tax advantaged way. He has been in business since 1987 and focuses heavily on each individual client's needs and desires, for their financial future.
We understand that many businesses, employees, and self-employed and retired individuals in the U.S. are experiencing the effects of rising healthcare costs and reduced benefits.
Dental, vision and hearing care have an impact on a person's overall health. That's why Dental, Vision & Hearing Expense Insurance was developed. This type of plan is for individuals ages 18-89. You may choose a policy year deductible, and a policy year maximum benefit. (typically between $750 and $2,000). One of the most refreshing aspects of this type of plan is that it does not have restricted networks. You visit the doctor of your choice.
This is a text block. Click the edit button to change this text..
This is a text block. Click the edit button to change this text..
Life Insurance Overview
What Type of Life Insurance is Best for You?
Life can be confusing and complicated at times. And buying life insurance can be one of those times-but it doesn't need to be. Understanding the different types of life insurance can be easier than you think once you take advantage of the resources available to you.
NetQuote can help you learn about the pros and cons of each type of life insurance, from whole life insurance to term life insurance, and the variances within each type. You can then understand how policy rates vary, and what type of insurance is designed for each type of individual and their circumstances.
Do You Need Life Insurance?
Your personal situation will determine your life insurance needs. If you have no dependents, you probably don't need life insurance. If you have a family but don't generate a significant percentage of your family's income, you may not need life insurance. However, you have to think of the costs that will be associated with taking care of your children if you do pass (ie. additional day care, nannies, etc).
If your salary is important to supporting your family, life insurance plays an important role in ensuring that the financial obligations are covered in the event of your death.
How Much Life Insurance Do I Need?
There are a lot of factors that play into how much life insurance you'll need. The amount of life insurance you need depends on factors such as your other sources of income, how many dependents you have, your debts, and your lifestyle. The general guideline is between five and ten times your annual salary.
Look at how much whole life insurance you need
What Type of Policy Should I Buy?
Term Life
The term versus whole life insurance debate continues. Some experts say that if you're less than 40 years old and don't have a family disposition for a life threatening illness, go for term insurance, which offers a death benefit but no cash value.
Term Life Insurance Quotes
Whole Life
In this more traditional life insurance policy, the premiums stay the same over the life of the policy, which stays in effect until your death, even after you've paid all the premiums. A cash reserve is built up, but you have no control over how it's invested.
Whole life offers both a death benefit and cash value, but is much more expensive. Some of the money you put into a whole life policy goes towards a savings program, which then earns interest or is put towards other investments. In the end, a whole life policy that's been in effect for 25 years will provide a much larger benefit than a term policy.
Whole Life Insurance Explained
Variable Life
Variable life insurance policies are the most expensive because they build up a cash reserve that you can invest in any of the choices offered by the insurance company. The value of your cash reserve depends on how well those investments are doing. In a period of economic growth, your investment can grow quickly. Since these policies are dependent on the stock market, you can lose value as quickly as you gain.
Universal Life
This is a flexible policy which features both term and whole life. You can vary the amount of your premium with universal life insurance policies by using part of your accumulated earnings to cover part of the premium cost. You can also vary the amount of the death benefit. For this flexibility, you'll pay higher administrative fees. However, the premium I usually inexpensive compared to whole life, but higher than term life insurance.
Universal Life Insurance
How Much Will It Cost?
A healthy 30 year-old man could expect to pay approximately $300 a year for $300,000 of term life insurance. To receive the same amount of coverage under a cash value policy would cost over $3,000.
Life Insurance Quotes
Summary
Whether you're new to life insurance or are reevaluating your current life insurance policy, it's smart to stay informed. This empowers you with confidence that you have the right life insurance policy to protect your family, one that fits your needs and budget.
See how easy it is to shop online for life insurance. Get your free life insurance quotes today!
For many of us the thought of having a life insurance policy is not a pleasant one. To get life insurance for yourself is in a way to accept that you are going to die one day. And however much truth that does contain, it is always hard to accept such a fact. But at the same time none of us would want to see us our family landing up in acute financial distress after we pass away. Nor would someone like to see his long-term business partner face a severe financial crunch because his business partners untimely death. Getting a permanent life insurance policy solves such problems.
Permanent Life Insurance
Permanent life insurance gives coverage in the event of your death. The insurance is valid as long as you live and you pay your premiums. It never runs out of term. Another great thing about permanent life insurance is you get to pay the same premium all your life. No matter if there has been a war or the economy is going through severe depression, you will have to pay only the amount that you and the insurance company had agreed upon at the beginning of the agreement. What this means is that with a permanent life insurance in place you can think about planning other aspects of your future.
Benefits of Permanent Life Insurnace
Apart from insuring you for your whole life, permanent life insurance also offers you several benefits. We list a few benefits below.
Protection from mortgage: In case you have had a mortgage the money from your policy can be used to pay off the mortgage. Similarly any other debts you may have can be paid from the life insurance money.
Funding after retirement: Once you retire and you feel you can do with a few extra dollars you can obviously access your cash values. But that would mean that the value of your death benefit will get decreased.
Funding charities: It might always have been there in the back of your mind to help a charitable organization. But probably you believed you never had enough money to make a significant contribution. Well, here is your chance. You can assign a certain part of your permanent life insurance to a charitable organization.
If the company with which you have your insurance has had a very successful business year its board of directors might consider providing a dividend to all its consumers. This however is not guaranteed. But if you are lucky you can get dividends against your permanent life insurance. This dividend you can take in the form of cash, use it to buy a new policy, or you can use the dividend to lower the premium you pay.
Another advantage of permanent life insurance is that the money your beneficiaries receive is usually free from federal income tax. So you will at least have the comfort that you are not paying taxes even after your death. Some consolation.
See how easy it is to shop online for life insurance. Get your free life insurance quotes today!
What is Term Life Insurance?
If you're looking for term life insurance quotes the first things that you'll notice are:
The policy is time bound. What that means is you can get policies which will last anywhere between 1 year and 30 years, but after the end of the term they will expire, so you cannot get one to cover your whole life.
The policies are much cheaper when compared to whole life insurance. However they wouldn't accumulate cash value nor will they ever qualify for dividends.
Who needs a Term Life Insurance Quote?
Term life insurance is bought by all kinds of people. It's great for those who are in between jobs. Suppose someone has left his earlier job and looking for a new one. This would need time. He had insurance provided by his previous office. Now that he has no job he is insurance-less. Before finding a new job that will again provide life insurance coverage for him, he can get himself a term life insurance just to cover against some extremely unfortunate accident.
Term life insurance is also bought by those whose wages are too low for them to consider buying a permanent life insurance. They use term life insurance as a cover and wait for things to look up in the future when they can shift to permanent life insurance.
Students studying in colleges also can choose term life insurance quotes. Many of them move to a different state in their pursuit of good grades. For them to have some sort of insurance in an almost unknown territory is advisable.
Other Reasons to Purchase Term Life Insurance
These days however, many people are also buying term life insurance instead of whole life insurance as a business opportunity. Whole life insurance always used the bait of cash value accumulation. However many are considering buying term life insurance at a lower rate and invest the difference on high-growth products like stocks and mutual funds where the returns are much higher than what you get as accumulated cash value on your whole life insurance.
The Disadvantages of Term Life Insurance
The drawback for term life insurance is that it is not easily renewable. While most companies don't allow you to renew a term life policy at all, the few which do provide the facility would charge significantly higher premiums for the renewal. One also has to go through medical tests once again and so if something had developed during the earlier term, the premium is going to rise further. What this suggests is that term life insurance works best for a single term. So when you are selecting the term be careful so that the term covers more time than you actually need.
Do You Need a Life Insurance Policy?
Are you wondering whether a life insurance policy is right for you? Though it may seem like life insurance isn't very important, there are a couple reasons to consider getting a life insurance policy today.
The Benefits of Life Insurance for Your Family
If you're single and have no dependents, then you may think that life insurance isn't necessary. But even a simple life insurance plan, such as a term life policy, can benefit other members in your family in the event of your death. A death benefit can help cover costs that no one likes to think about, but would be necessary, such as funeral and burial costs.
If you have a family, then life insurance is a more obvious choice. A life insurance policy can provide for them financially and help them take care of mortgage payments, bills, and more, at a time when they won't want to be burdened with those worries.
Annuities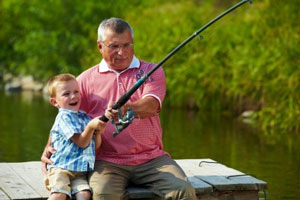 An annuity is a contract between you and an insurance company that is designed to meet retirement and other long-range goals, under which you make a lump-sum payment or series of payments. In return, the insurer agrees to make periodic payments to you beginning immediately or at some future date.
Annuities typically offer tax-deferred growth of earnings and may include a death benefit that will pay your beneficiary a specified minimum amount, such as your total purchase payments. While tax is deferred on earnings growth, when withdrawals are taken from the annuity, gains are taxed at ordinary income rates, and not capital gains rates. If you withdraw your money early from an annuity, you may pay substantial surrender charges to the insurance company, as well as tax penalties.
There are two types of annuities we offer – fixed and indexed. In a fixed annuity, the insurance company agrees to pay you no less than a specified rate of interest during the time that your account is growing. The insurance company also agrees that the periodic payments will be a specified amount per dollar in your account. These periodic payments may last for a definite period, such as 20 years, or an indefinite period, such as your lifetime or the lifetime of you and your spouse.
In an indexed annuity, the insurance company credits you with a return that is based on changes in an index, such as the S&P 500 Composite Stock Price Index. Indexed annuity contracts also provide that the contract value will be no less than a specified minimum, regardless of index performance.
As an independent marketing organization we have the products and tools you need to take your annuity business to the next level.
Give us a call today to get rolling!
Medicare Advantage (MA) and (MA-PDs)
Medicare Advantage Plans are health plans that are approved by Medicare and provided by private companies. Medicare sets the rules for Medicare Advantage Plans and regulates the private companies who operate the Plans.
Medicare Advantage Plans are also sometimes referred to as Medicare Health Plans, Medicare Part C Plans, and MAs/MA-PDs (and originally, Medicare Advantage Plans were called Medicare+Choice plans). A Medicare AdvantagePlan combines your Medicare Hospitalization (or Medicare Part A) and Medical insurance or Doctor's Visit Coverage (or Medicare Part B) into one Health Plan that provides the same Medically-Necessary Services as Original Medicare. Some, but not all Medicare Advantage Plans also offer Prescription Drug Coverage (or Medicare Part A and Medicare Part B and Medicare Part D) at no additional cost and are called MA- PDs.
What are the types of Medicare Advantage Plans?
There are only a few primary types of Medicare Advantage Plans and most of the different Medicare Advantage Plans may also include prescription drug coverage:
Health Maintenance Organization (HMO) – A Health Maintenance Organization that is contracted with Medicare provides you with access to a network of doctors and hospitals that coordinate your care, with an emphasis on prevention.
Health Maintenance Organization with a Point of Service Option (HMO POS) – This is a Health Maintenance Organization that provides a more flexible network allowing you to seek care outside of the traditional HMO network under certain situations or for certain treatment.
Preferred Provider Organization (PPO) – A Preferred Provider Organization provides access to a network of doctors and hospitals that coordinate your care.
Private Fee-For-Service (PFFS) – A Private Fee-For-Service Plan is a type of Medicare Advantage Plan in which you may go to any Medicare-approved doctor or hospital that accepts both Medicare and the plan's payment (or terms and conditions).
Medicare Special Needs Plans (SNPs) – A Special Needs Plan is a Medicare Advantage Plan with coverage designed especially for Medicare beneficiaries with certain chronic conditions (like Diabetes) or have some other specific need.
Medicare Medical Savings Account (MSAs) – A Medical Savings Account is a combination of a high-deductible health plan and a bank account where your Plan deposits a certain amount of money per year.
How does a person choose a Medicare Advantage Plan?
It is of course important to compare the benefits between your current coverage and the Medicare Advantage Plan. Be sure that you understand the additional benefits and any benefits (or freedoms) that you may loose. In general, we usually remind people to look at the Cost, Coverage, Convenience, Company reputation, and Comments from other Members. In particular, be sure to look at the following:
Can you change your current doctor(s) or are they in the new plan's network?
If prescription drug coverage is provided, are your medications on the plan's formulary?
How much is the monthly premium?
How much will your coverage cost? Co-payments and co-insurance as explained in the plan's Summary of Benefits. Which additional services are offered, such as preventative care, vision, dental, and health club membership.
Are there any treatments that you need that are not covered by the Plan?
Can you work within the network restrictions (like paying extra when you visit a doctor who is out-of-network)?
Be sure to give us a call to find out what great products and carriers we have for you and your clients!
Medicare Supplement Insurance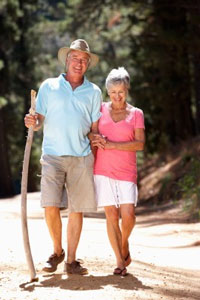 Original Medicare pays for many, but not all, health care services and supplies. A Medigap policy, sold by private insurance companies, can help pay some of the health care costs ("gaps") that Original Medicare doesn't cover, like copayments, coinsurance, and deductibles. Some Medigap policies also offer coverage for services that Original Medicare doesn't cover, like medical care when you travel outside the U.S. If you have Original Medicare and you buy a Medigap policy, Medicare will pay its share of the Medicare-approved amount for covered health care costs. Then your Medigap policy pays its share. Medicare doesn't pay any of the premiums for a Medigap policy.
Every Medigap policy must follow Federal and state laws designed to protect you, and it must be clearly identified as "Medicare Supplement Insurance." Medigap insurance companies can sell you only a "standardized" Medigap policy identified in most states by letters. All plans offer the same basic benefits but some offer additional benefits, so you can choose which one meets your needs.
Note: In Massachusetts, Minnesota, and Wisconsin, Medigap policies are standardized in a different way.
Medigap Plans
How to read the chart: If a check mark appears in a column of this chart, the Medigap policy covers 100% of the described benefit. If a row lists a percentage, the policy covers that percentage of the described benefit. If a row is blank, the policy doesn't cover that benefit. Note: The Medigap policy covers coinsurance only after you have paid the deductible (unless the Medigap policy also covers the deductible).
Medigap Plans
Medigap Benefits
A
B
C
D
F*
G
K
L
M
N
Medicare Part A Coinsurance and hospital costs
up to an additional 365 days after Medicare benefits are used up
Medicare Part B Coinsurance of Copayment
50%
75%
**
Blood (First 3 Pints)
50%
75%
Part A Hospice Care Coinsurance or Copayment
50%
75%
Skilled Nursing Facility Care Coinsurance
50%
75%
Medicare Part A Deductible
50%
75%
50%
Medicare Part B Deductible
Medicare Part B Excess Charges
Foreign Travel Emergency (Up to Plan Limits)
Out Of Pocket Limit
$4,800
$2,400
*Plan F also offers a high-deductible plan. If you choose this option, this means you must pay for Medicare-covered costs up to the deductible amount of $2,110 in 2013 before your Medigap plan pays anything.
** Plan N pays 100% of the Part B coinsurance, except for a copayment of up to $20 for some office visits and up to a $50 copayment for emergency room visits that don't result in an inpatient admission.
Insurance companies may charge different premiums for exactly the same Medigap coverage. As you shop for a Medigap policy, be sure you're comparing the same Medigap policy (for example, compare Plan A from one company with Plan A from another company).
In some states, you may be able to buy another type of Medigap policy called Medicare SELECT (a Medigap policy that requires you to use specific hospitals and, in some cases, specific doctors to get full coverage). If you buy a Medicare SELECT policy, you also have rights to change your mind within 12 months and switch to a standard Medigap policy.
More About Medigap Policies
You must have Part A and Part B.
You pay a monthly premium for your Medigap policy in addition to your monthly Part B premium.
A Medigap policy only covers one person. Spouses must buy separate policies.
It's important to compare Medigap policies since the costs can vary and may go up as you get older. Some states limit Medigap costs.
The best time to buy a Medigap policy is during the 6-month period that begins on the first day of the month in which you're 65 or older and enrolled in Part B. (Some states have additional open enrollment periods.) After this enrollment period, your option to buy a Medigap policy may be limited and it may cost more. For example, if you turn 65 and are enrolled in Part B in June, the best time for you to buy a Medigap policy is from June to November.
If you're under 65, you won't have this open enrollment period until you turn 65, but state law might give you a right to buy a policy before then.
If you have a Medigap policy and join a Medicare Advantage Plan (like an HMO or PPO), you may want to drop your Medigap policy. Your Medigap policy can't be used to pay your Medicare Advantage Plan copayments, deductibles, and premiums. If you want to cancel your Medigap policy, contact your insurance company. If you drop your policy to join a Medicare Advantage Plan, in most cases you won't be able to get it back.
If you have a Medicare Advantage Plan, it's illegal for anyone to sell you a Medigap policy unless you're switching back to Original Medicare. Contact your State Insurance Department if this happens to you.
Information provided by: Medicare and You Handbook 2013
About William Bronson
ToWilliam Bronson is a Fort Worth, Texas agent dedicated to helping consumers find the best way to accumulate retirement funds, in a tax advantaged way. He has been in business since 1987 and focuses heavily on each individual client's needs and desires, for their financial future.ggle content goes here, click the edit button.
About William Bronson
William Bronson is a Fort Worth, Texas agent dedicated to helping consumers find the best way to accumulate retirement funds, in a tax advantaged way. He has been in business since 1987 and focuses heavily on each individual client's needs and desires, for their financial future.
About William Bronson
William Bronson is a Fort Worth, Texas agent dedicated to helping consumers find the best way to accumulate retirement funds, in a tax advantaged way. He has been in business since 1987 and focuses heavily on each individual client's needs and desires, for their financial future.
Long Term Care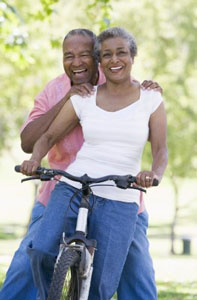 Today, the costs of nursing homes and elderly care is continuing to rise.  If you plan now, you can provide you and your family with the coverage you need to protect your assets and maintain financial security that you may need later in life.
In general, if you can't perform daily activities because of an impairment as a result of chronic illness or disability, you will need long term care.  This would include the assistance you could need if you are unable to take care of yourself for a long period of time.  However, some people who need help with these daily activities may only need them for a few months.
Do I need long-term care insurance?
Typically, don't rely on Medicare if you're over 65.  Health insurance rarely pays for the cost of long-term care and Medicare usually doesn't cover custodial care. Medicaid is a program that pays for the medical and long-term care expenses for poor people, so if you are in that situation, you may not need long-term care insurance because your state's program may pay for your long-term care expenses.
In addition, if you have financial security, you may not need long-term care insurance.  Many suggest to pay for your long-term care coverage as the expenses arise.  If you realize you may not qualify for Medicaid and won't have the financial means to cover all your expenses, long-term care insurance offers peace of mind for you and your family.
Some experts have gave suggestions on tips to help you decide whether to purchase long-term care insurance.  If you meet these requirements, long-term care insurance may be a good fit for you and your family:
You can afford the cost of the monthly premiums and can still afford the cost if there is a increase in premiums in the future.
Your assets average more than $80K and your annual income averages at least $35K.
Most companies will only write long-term care policies to individuals between ages of 40 and 84.
These are only guidelines and not rules for obtaining long-term care insurance, and you will need to consult your agent on the policies details and requirements.
About William Bronson
William Bronson is a Fort Worth, Texas agent dedicated to helping consumers find the best way to accumulate retirement funds, in a tax advantaged way. He has been in business since 1987 and focuses heavily on each individual client's needs and desires, for their financial future.